Thank you for your interest in becoming a part of the Urban Craft Uprising and Gobble Up family. With our diverse group of vendors and fans, we have a huge platform from which you can showcase your business.
With the support of our sponsors, we have been able to provide a unique shopping experience that brings fans in droves to our annual shows. With such a huge audience, you have many options and avenues through which you can showcase your business—read on for more details. We look forward to working with you!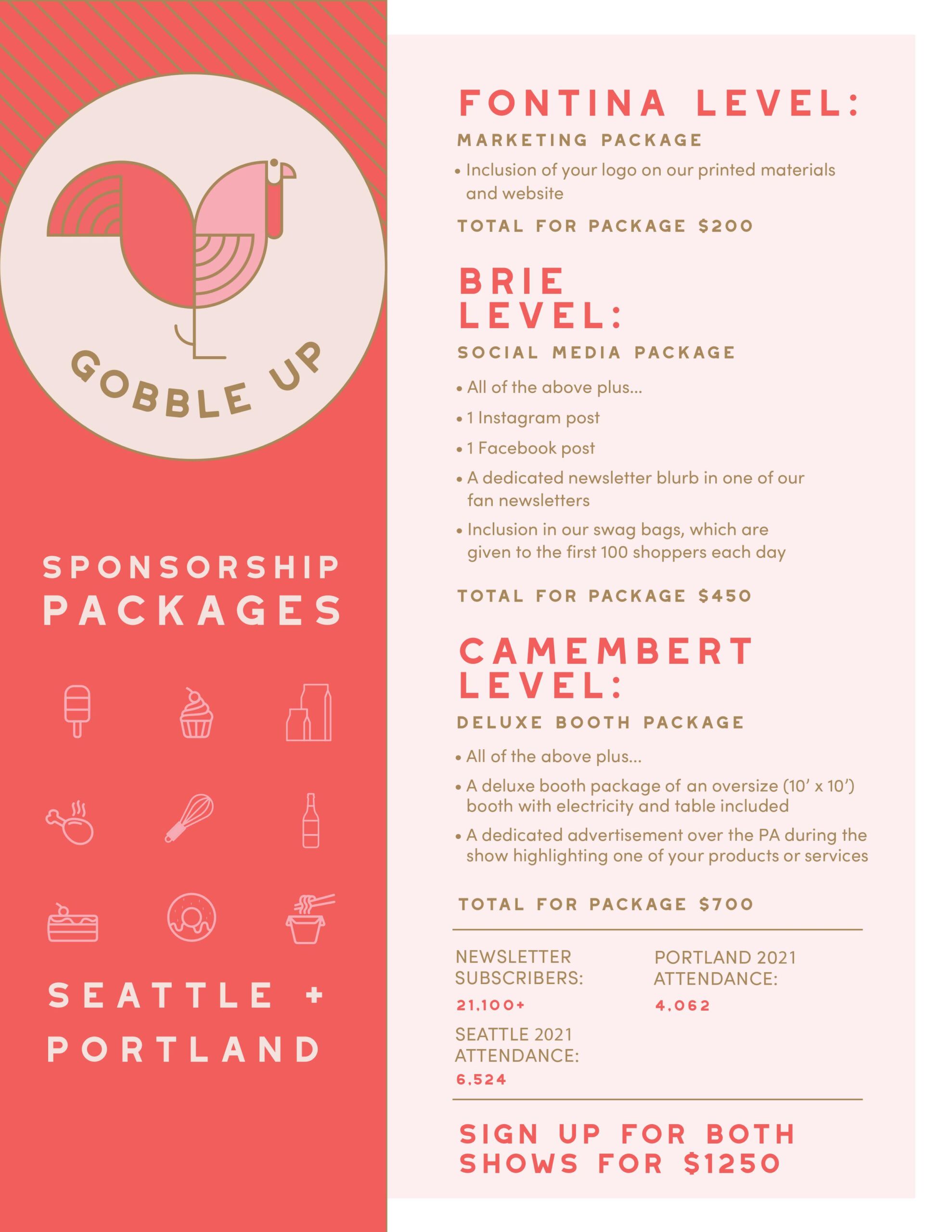 We would love to hear from you, and learn more about your needs so we can create killer opportunities for you to reach your customers.