Urban Craft Uprising's Premier Northwest Food Show

COME DISCOVER THE BEST CRAFT FOOD MAKERS IN THE PACIFIC NORTHWEST AT URBAN CRAFT UPRISING'S PREMIER NORTHWEST FOOD show

At Gobble Up, shoppers will find innovative, local treats ranging from artisan sauces and chutneys, to local ciders and spirits (Portland show only), to delicious vegan and gluten free baked goods and CBD chocolates, kitchenware like handmade potholders, cutting boards and unique ceramics, and food trucks featuring everything from fresh seared scallops, to paella, to sushi burritos and Ethiopian dishes
This show will be happening the TWO weekends directly preceding Thanksgiving this year, taking advantage of the kick-off to the holiday shopping season and giving you time to shop with your favorite vendors in person! This will be a great event at which to buy holiday ingredients and treats, for both home cooks and chefs alike—especially those looking to highlight locally made products.
It's FREE to attend!

You'll get to sample and enjoy delicious foods all day long

You'll have dozens of chances to win FREE raffle prizes, donated by some of our favorite local restaurants and small businesses

You'll discover new products and ingredients that you can use in your own home kitchen

You'll find GREAT gifts for the holidays, for anyone who likes cooking or food (who doesn't?!)

You'll discover over 80 local crafty food and beverage vendors that you may have never heard of before…or who may be one of your favorite vendors that you can stock up with in person!

You'll show up to your holiday parties with contributions that will still wow all the other guests…even if you don't feel like cooking!

For those of you excited about the food scene, you'll find inventive, local food makers, all in one place.

Restaurateurs & Chefs: You'll discover exciting new products from local purveyors to feature in your dishes and on your menus.
It's FREE to attend! Register today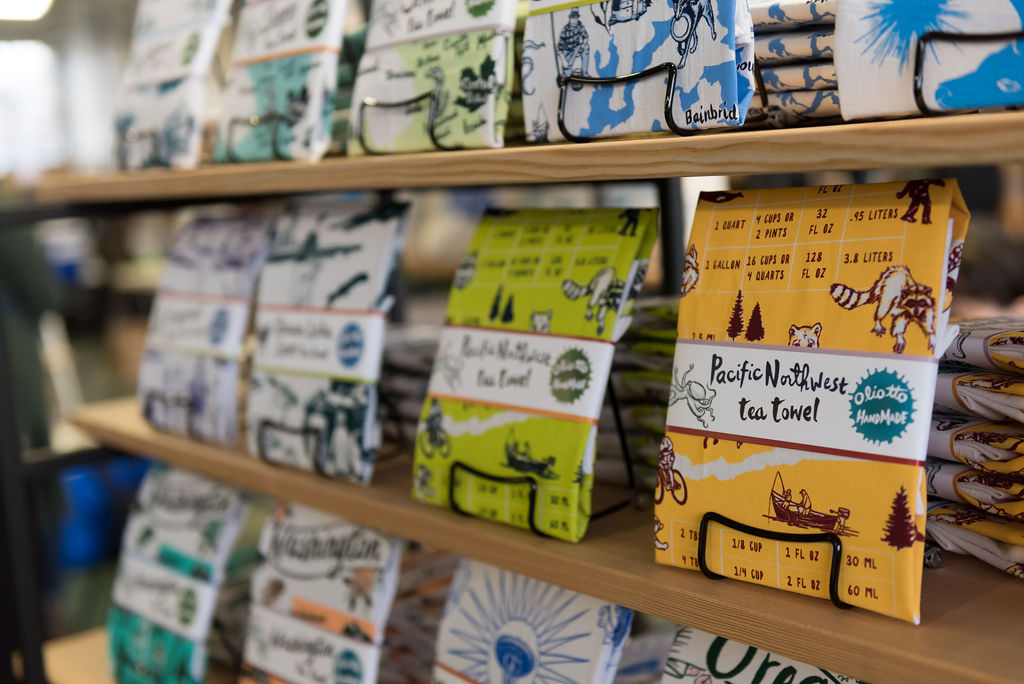 Gobble Up is produced by Urban Craft Uprising, Seattle's Largest Indie Craft Show. We've been putting on our own bi-annual craft shows here in Seattle since 2006 as well as smaller co-hosted shows in the area since 2014. We also offer many networking and business-building events for small business owners. It is exciting that so many people have made craft food their full time business, and Gobble Up aims to connect these makers with everyday consumers, as well as restaurant owners and chefs. By dedicating an entire show just to these special crafty folks instead of just a single category of our larger craft shows, we are able to get so many more of their products in front of the food lovers who want to find them!
Thank you to our generous sponsors!