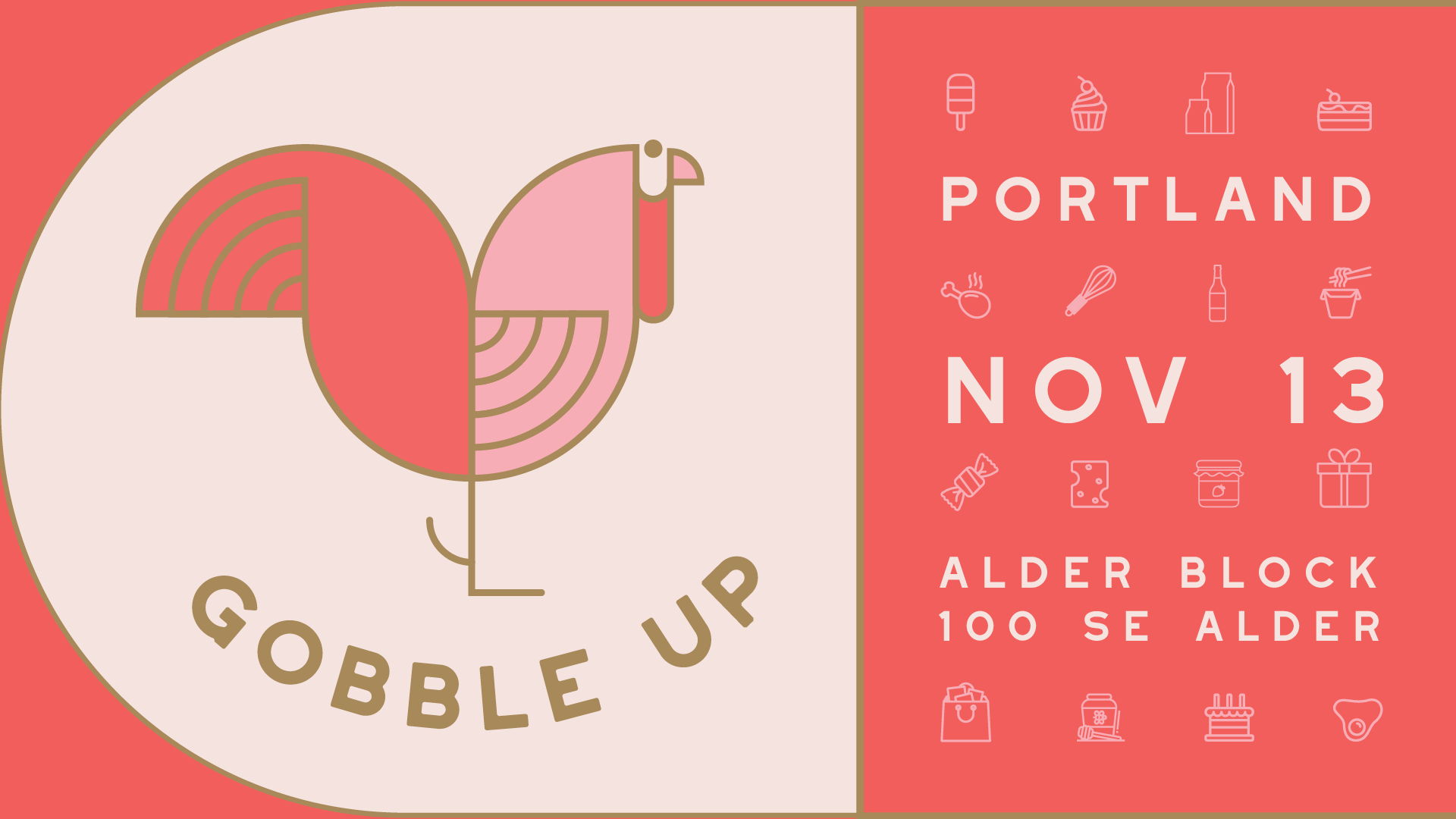 vendors
Each of our Gobble Up shows features 75+ of the raddest local food, beverage, & kitchenware makers around. Click here for a sneak peek at who you'll find at the show!
Book Signings with local authors every hour
Cookbooks are always a fabulous gift idea for any food lover in your life…including yourself! Pick up a copy for yourself when you come to Gobble Up, and have it signed by the author on-the-spot.
alice's kitchen: traditional lebanese cooking

by linda sawaya

In Alice's Kitchen, Linda presents their recipes, along with family stories, as a culinary gift to you of Lebanese cuisine-one of the healthiest on the planet. Traditional, home style Lebanese recipes that include quick, familiar vegetarian favorites such as hommous, tabbouli, baba gannouj and many other fantastic and authentic salads, rice, and vegetable entrees. Learn to create Lebanese ice cream and pastries, such as heavenly, light baklawe, where one piece is never enough. Tantalizing, traditional lamb and rice dishes keep company with rolled grape leaves, soups, and appetizers in this expansive collection. Sawaya provides excellent recipes seasoned with a generous amount of memoir and much love.
raffle prizes
We'll have FREE raffles going on throughout the day, and you can win gift certificates and prizes from all the rad local businesses and restaurants you see listed below, just by coming out and shopping at Gobble Up!