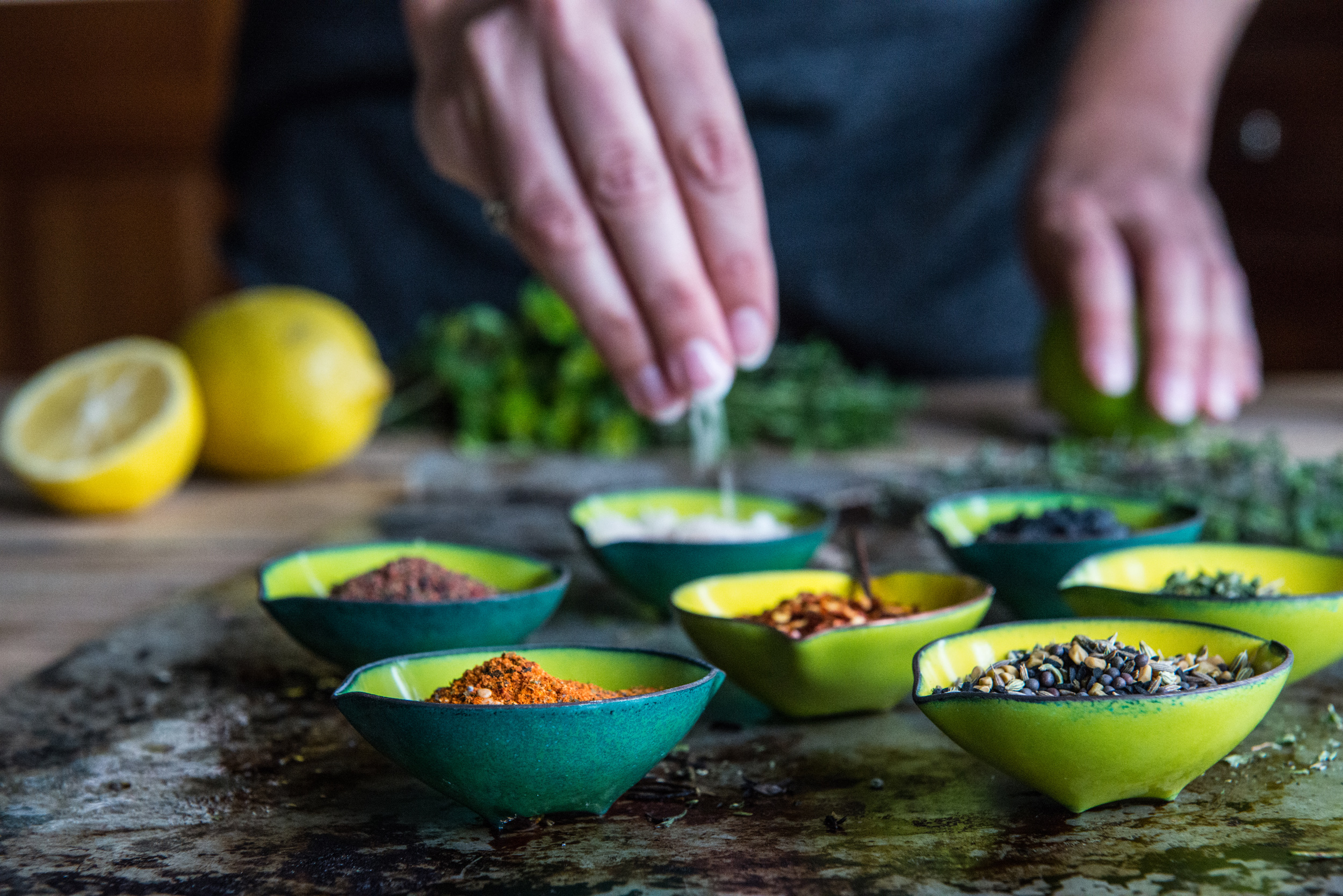 1) Where does your passion for food come from?
My Mom! She's an amazing cook who loves trying out new recipes and experimenting in the kitchen. We had a large garden growing up and canning was always a big summer activity when I was a kid. Though I didn't inherit the green thumb, it planted a strong appreciation for the farm to table movement I enjoy now.
2) Tell us about your culinary journey.
Baking has long been a hobby of mine. I love making elaborately decorated treats for friends to enjoy. I bring this same sensibility to my series of Bitty Bowls and Spoons. It's a fun way to bring color and sweetness into the kitchen (without the calories).
I majored in metalsmithing in college and have been making jewelry and sculpture ever since. Making small spice bowls and spoons has been a great way for me to bridge my appreciation for well crafted food with heirloom quality objects for the talented chefs who make those amazing meals.
3) Where is your favorite place to eat?
Tough one. I'm partial to variety so I'm often trying out new restaurants when I go out. I mostly cook and eat at home but I've had fantastic memorable meals at several of Renee Erickson's restaurants and would happily return to all of them repeatedly.
4) Where do you source your ingredients?
I source the metal and glass enamel I use in my products from manufacturers within the US. Using these, I make everything by hand in my Seattle studio.
5) Tell us about a new product you are working on.
I'm really excited about a new series of black and white bowls with graphite sketches I'm making. The graphite layer is fused under clear glass so it's permanent and functional. They are also a little larger so work well with bigger hands or when you want more of your favorite spice/condiment/etc. Some of the drawings are inspired by my hikes in the area but others are a direct reference to herbs and ingredients used in the kitchen. I'm pretty sure everyone hosting Thanksgiving this year deserves a rosemary inspired Bitty Bowl as a host gift.